Gum Disease Therapy for Santa Monica, CA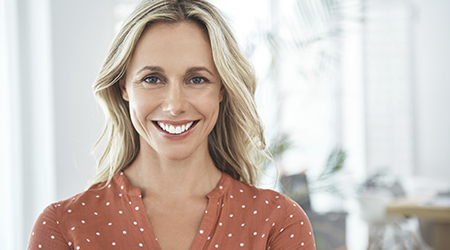 Gum disease is a very serious oral health issue. In fact, it doesn't just cause unsightly gums and discomfort. Left untreated, gum disease (which is extremely common, affecting as much as 80% of American adults) can lead to tooth loss, and is associated with heart disease, stroke, diabetes, and other health complications. At Santa Monica Dentists, we don't want your smile or your health to become damaged by the effects of gum disease (also known as periodontal disease). That's why we have a periodontist our team to provide periodontal therapy and other gum health-related procedures.
What is a periodontist?
While a general dentist can provide basic periodontal therapy for your mild to moderate gum disease, a periodontist is a highly trained specialist in this area. A periodontist understands the complexities of gum health issues and can provide treatment for every level of gum disease, as well as other problems with the supporting oral tissues. Periodontists also place and repair dental implants. Our periodontist has years of experience helping patients from Santa Monica and the greater Los Angeles area here in southern California experience excellent gum health and complete smiles with dental implants.
Signs and Symptoms of Gum Disease
You might not even realize you're in need of periodontal therapy. Gum disease can be hard for you to detect on your own – symptoms can be mild or even nonexistent, especially in the earliest stages of gum disease. Get checked regularly with twice-yearly dental checkups, but also be on the lookout for these gum disease symptoms:
Redness, swelling, or tenderness of the gums
Bleeding gums when you brush, floss, or eat certain foods
Receding gums or gums that are separating from the teeth
Loose teeth
Pus between gums and teeth
Oral sores
Chronic bad breath
Changes in your bite
Changes in the way your partial dentures fit
If you are experiencing any of these symptoms, contact Santa Monica Dentists for an appointment. Serving the greater Los Angeles area, our periodontist can provide you and your family with healthy gums for a lifetime. Don't let poor gum health threaten your smile!